I keep up with a lot of photographer's blogs.  It's how I get my inspiration for portraits…. and apparently for my blog posts. :)
Here's another idea I stole from Heather Wolff Photography. 
It's a Mosaic of ME!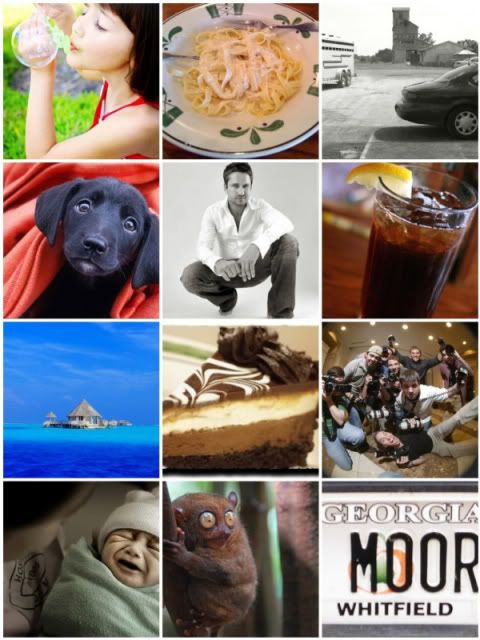 Answer the following 12 questions about yourself (my answers are in parentheses after each question):
1. What is your first name? (nichole)  this image popped up because it was processed with Nichole Van's actions.
2. What is your favorite food? (olive garden)
3. What high school did you attend? (chouteau)
4. What is your favorite color? (red)
5. Who is your celebrity crush? (gerard butler)
6. Favorite drink? (sweet tea)
7. Dream vacation? (maldives)
8. Favorite dessert? (black tie mousse cake)
9. What do you want to be when you grow up? (photographer)
10. What do you love most in life? (my son)
11. One word to describe you? (unique)
12. Your Flickr name? (nmoore82 – searched nmoore)
Like this idea? Here is how to do it: Type your answer to each of the above questions into Flickr's search. Use only the images that appear on the first page, choose your favorite and copy and paste each of the URL's into the Mosaic Maker (3 columns, 4 rows). Have fun!