And – this is probably my most anticipated post!
I'm an aunt again as of last Thursday. She was born at 7:29pm and weighed 6.94 lbs and I just love her to death!!!! I was on call at the hospital for most of the day Wednesday and all day Thursday with my camera in hand. I didn't want to miss a moment. This is just a drop in the hat as to what I got – but thought I'd share.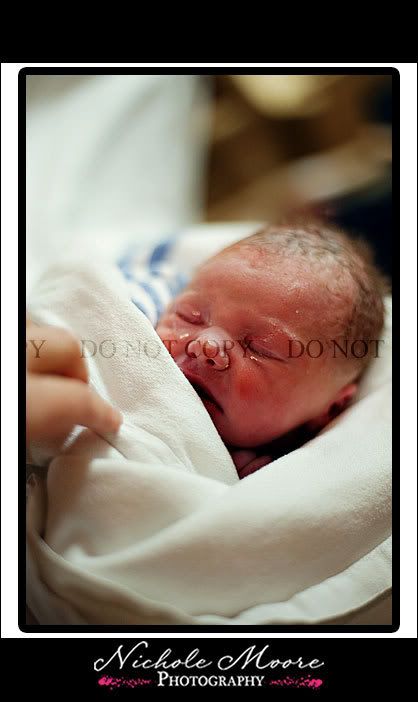 Daddy keeping watch over his daughter…. so sweet!