I had a blast photographing Caramie and Matt's engagement portraits. Such a fun-loving couple! They were up for most everything up my sleeve. Plus…. all of their clothing revolved around the color ORANGE. Attending OSU tends to change a person's wardrobe to include MANY bright orange garments. Trust me – I've been there and I have to admit that my closet still has quite a few orange garments hanging within. Go Pokes!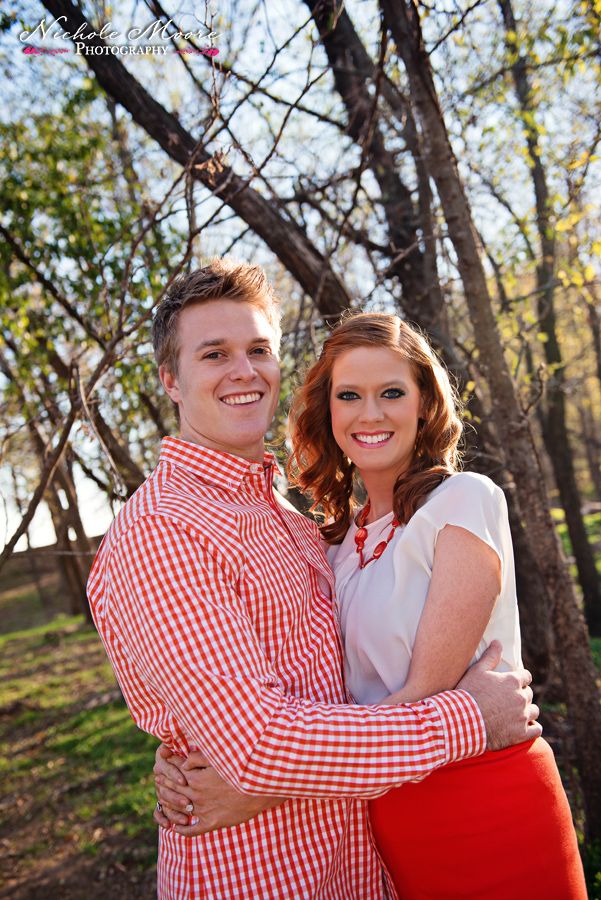 Hello beautiful blue eyes!
There's something that I just absolutely LOVE about this image. The sunset in the back – the huge tree. The cute couple. <3!
Yet – another of my absolute favorites. May be one of my favorite engagement shots of all time. :) Cute cute cute!